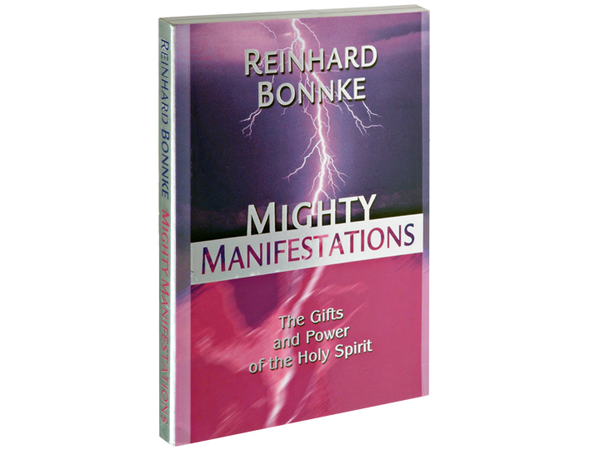 The Power for every Christian Evangelist Reinhard Bonnke has written this book in order to create a desire for, and to focus attention on the gifts of the Holy Spirit, and to encourage everyone to see the Holy Spirit manifesting His powers throughout the world.
Jesus lived, worked, and prayed in the power of the Holy Spirit. He who believes in Me, the works that I do he will do also. With His same anointing we can do these works.

The Holy Spirit manifests His gifts and power only to achieve the purposes of God. We need these gifts so that we can serve and edify the Church; reach out to unbelievers, and strengthen our faith. For the apostle Paul, church life and the gifts of the Holy Spirit were one and the same thing.
This workbook is intended to be used with the textbook Taking Action (formerly Might Manifestations). As you complete each section, the power and truth of the written word will be changed into a dynamic reality as you allow the Holy Spirit Himself to do the work in you. He will give you an understanding of, and desire for, the incredible gifts and power, which are available to all who know Him, and are prepared to move out in faith.