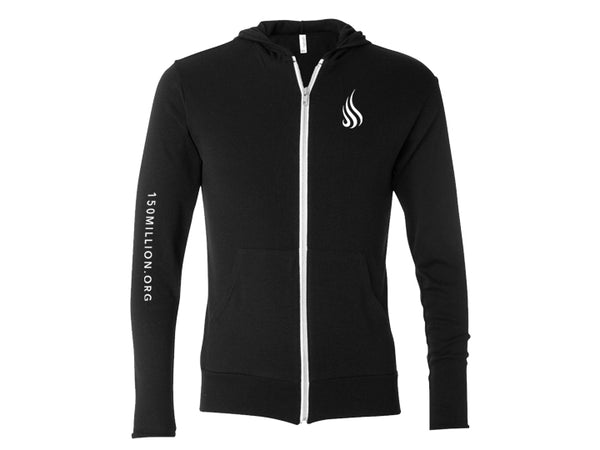 Revival fire continues to ignite believers around the world! This simple flame design is sure to spark curiosity whenever you wear this zippered hoodie!
On the sleeve of this hoodie are the words, "150million.org" which represents the Decade of Double Harvest vision of Evangelist Daniel Kolenda and the Christ for all Nations team to see the total number salvations in CfaN's history reach 150 million souls in the next 10 years!
Hoodie Details
•Tri Blend Material (50% Polyester/25% Cotton/25% Rayon)
•Black zip up hoodie
•Unisex Fit
•Front pouch for hands
•Blank on the back
When you purchase official apparel from Christ for all Nations, you are helping to support our ongoing worldwide evangelistic ministry.