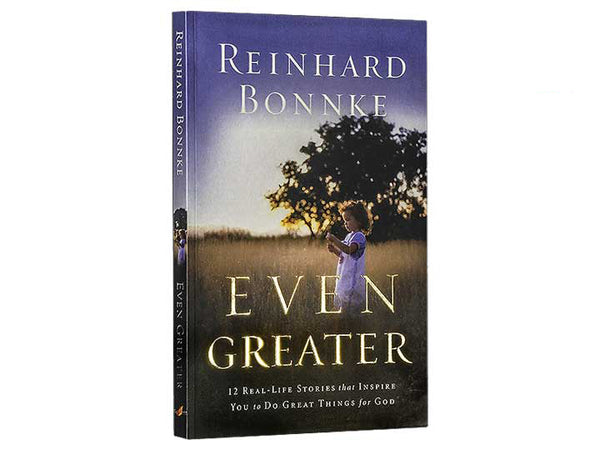 Even Greater - 12 Real- Life Stories that Inspire You to Do Great Things for God by Reinhard Bonnke.
Our dreams, like a child's innocence are in essence very fragile - beautiful to behold, but easily broken. Yet God is larger than a dream, stronger than a fear, and higher than an expectation. Even Greater delivers dramatic, faith-building true stories about ordinary people from around the world. People just like you, with whom God did extraordinary works despite broken dreams, failure and weakness. His grace is freely given...
Even Greater - 12 Real- Life Stories
You will be moved, you will be inspired, You will be challenged, to do Even Greater works for God!