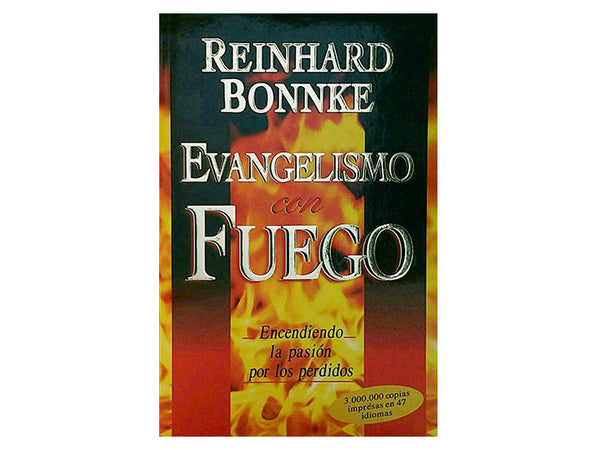 "The evangelist is a man (or woman) with a driving urgency, not a man with two minds. The Gospel and nothing else on earth matters: neither fame, money, earthly pleasures nor life itself." - Reinhard Bonnke
Evangelist Reinhard Bonnke has led millions of people into a life-transforming encounter with God. In Evangelism by Fire he lays out the principles necessary for effective evangelism, showing how God operates through anyone who is willing to follow His plan.
The Gospel is as vital today as it was when Jesus walked the shores of the Sea of Galilee, and nations urgently need the life-giving message of the cross right now. Filled with biblical principles, prophetic messages, and personal examples, Evangelism by Fire will inspire you to bring the focus of your life and ministry back to the Great Commission.
This book is also available in Spanish