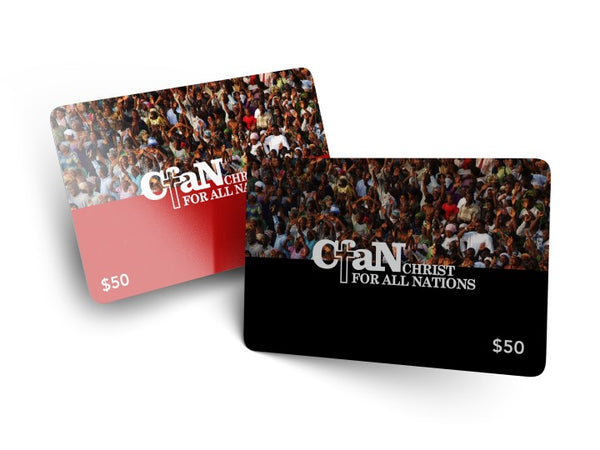 Give an eGift Card! Your friends and family can choose from hundreds of inspirational and evangelistic-training resources like: powerful books and videos from Evangelists Daniel Kolenda and Reinhard Bonnke, worship music recorded live in Africa, attention-grabbing apparel and so much more!
Gift Card has NO fees and is valid up to 3 years after purchase date.

No returns and no refunds on Gift Cards purchased

Redeemable on shopus.cfan.org ONLY

We will email this Gift Card shortly after your order is processed
NOTE:  The GIFT CARD notification email message may go to the recipient's SPAM folder.  We apologize for any inconvenience this may cause.