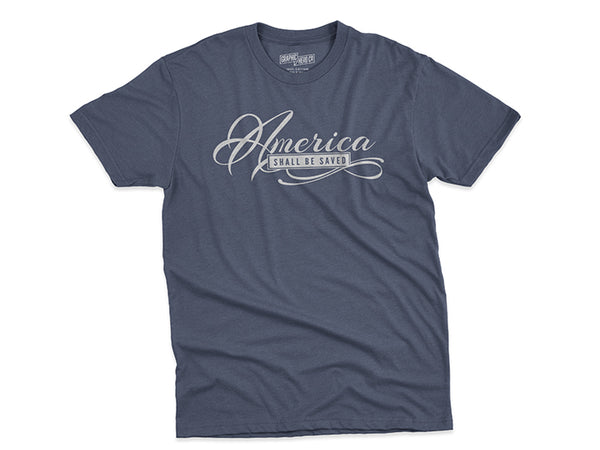 America Shall Be Saved!" has long been a declaration of faith over the United States of America by Evangelist Reinhard Bonnke - one that we continue to believe! This powerful t-shirt design will remind you and those who see you in it to pray for our country's future. 
This popular saying by Evangelist Reinhard Bonnke continues to be a cry of our hearts to see America saved! Share your patriotism and faith with others when you wear this t-shirt!
•Duo Blend (52% Cotton / 48% polyester)
•Bella Canvas, Unisex Fit
•Front: America Shall Be Saved
•Back: Blank
When you purchase official apparel from Christ for all Nations, you are helping to support our ongoing worldwide evangelistic ministry.