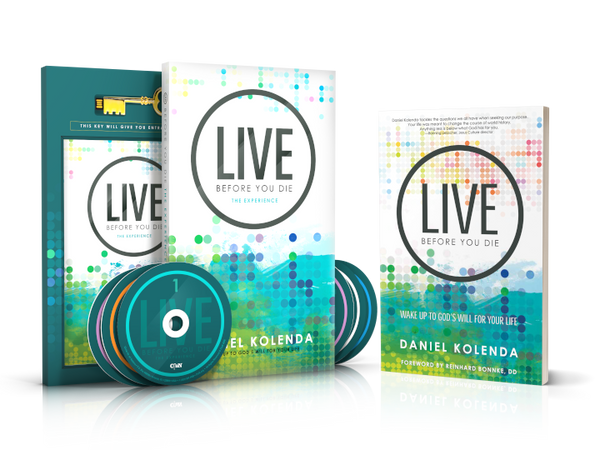 Live Before You Die is a 2-Part video series that includes twenty-three 30 minute episodes and weekly and daily study guides for group or personal use plus a new Interactive Live Before You Die Book. This set has all media on DVDs, a USB drive, and a key to downloadable/streamable digital files for your convenience.

This complete collection of practical teachings and illustrative episodes will empower and equip you with the strategies you need to keep you in step and on course to EXPERIENCE ALL that God has for you.

GET READY to embark on an expedition that will take you around the world, through history, deep into the scriptures, and Daniel Kolenda's personal experiences . . . as you discover the keys for unlocking your destiny and purpose.
Regardless of where your journey takes you in life -- to the mission field or medical school -- whether you become a construction worker, stay-at-home mom, businessperson, teacher, or pastor -- YOU can EXPERIENCE the wonder of God's will and live the adventure He has designed for YOU and your life.